Four Wheel Fun
Land Rovers are British 4-wheel-drive cars with a strong focuson versatility and durability. I have two Land Rovers - a 1971and a 1988. I didn't plan to get two of them - when it came togetting the new one - I couldn't bring myself to sell the old'Landy'.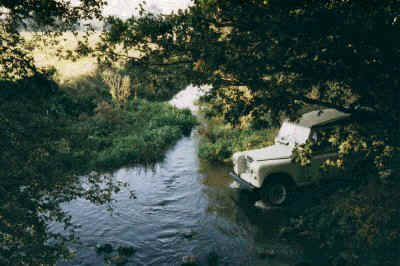 The 1971 is a short-wheelbase 2.25 litre diesel soft-top. Iused it as my daily transport for 4 years (about 12000 miles peryear) - it's noisy, slow and it looks rather out of place in theoffice car-park. When the gearbox finally gave up I decided toinvest in a newer machine for daily usage and the plan was to fixthe old one and get it back on the road as a weekend fun-car. Ifinally achieved that this year with the help of the Southend-on-Sea Land Rover Club.
The 1988 is a short-wheelbase 2.5 litre turbo diesel stationwagon. By modern standards its still rather noisy anduneconomical but its a joy to drive - once you've tried this kindof vehicle it just doesn't feel right driving a normal car.
In 1996 my wife and I did a tour of England. We covered 1000miles over 10 days camping in the Peak district, the LakeDistrict, the North Yorkshire coast and Lincolnshire countryside.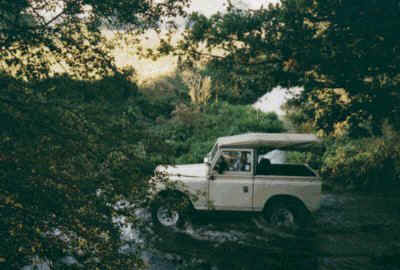 In 1997 we took the old land rover off road into the byways of Essex. This is a very easy introduction to off-roading as there are no obstacles on these routes. The objective is to enjoy the countryside and travel these quiet un-mettalled roads at lowspeed. In 1998 we hope to try off-roading at an organised site to test our skills and the abilities of the vehicle in the rough-stuff.
Copyright © 2000 Tim Reeves