Day 12 - Glaisdale to Robin Hood's Bay
Comment: 12 miles - only 12 miles as we took the shortest route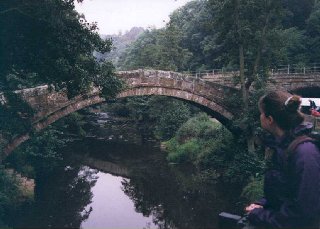 We started the final day beside the locally famous Beggars Bridge.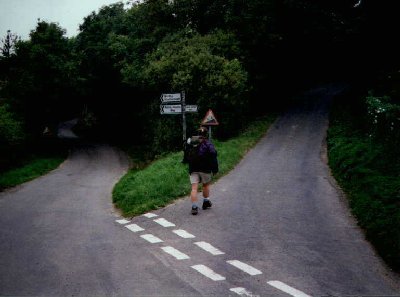 We were so eager to get to Robin Hoods Bay that we drew a straight line on our map and took whatever paths we could to get there. Needless to say we did get lost a couple of times but we eventually made it. We would not recommend this however, because we did the Walk again seven months later, and did this day as it should be and realised what we had missed.
At the end we dipped our boot in the sea (a puddle actually, as the tide was out) and we stood there for a few moments to reflect on what we had achieved. We had actually made it ! In the pub we got our certificate and joined in the revelations of the other walkers .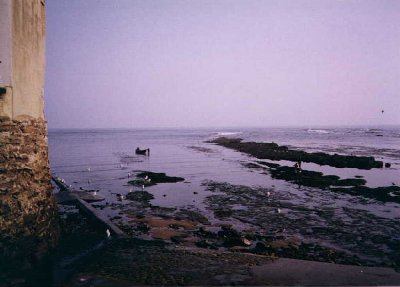 Summary
Although everyday we felt completely exhausted, after a hot meal and a good nights rest we were fully recharged and almost too eager to get started to see the sights of the day. Even though you may be walking through the same terrain no two days are alike, there is always something interesting and wonderful to see. There are waterfalls, mountains, rock formations, flowers, wildlife, fellow walkers, and a surprising number of varieties of sheep! You will also be greeted by many cows, which always seem interested by your arrival.

After returning home, within a couple of days we were looking through all the photos and forgot about the suffering we went through and felt that we had really enjoyed ourselves.


Copyright © 2000 Tim Reeves